**We Are Moving**
New Office Location:  605 Watauga Street, Kingsport, TN  37660
Our main offices will be moving on July 1, 2017.  Offices will be closed from July 1-9, 2017 while we make the move.  We will reopen on July 10, 2017.
Bringing meaningful change into people's lives…
Everyone has times in their life when it is difficult to work through things on your own. The death of a loved one, relationship issues, stress, depression, anxiety, trauma and life transitions are a few of the common experiences that affect many people at different times in their lives. Many times, we need someone to help us sort through these changes in our lives. Change is difficult. But by having someone to walk us through the process of change and challenge us to approach our problems differently, we can grow, succeed and be happy.
Kingsport Counseling Associates, PLLC is a group of providers for individual, marriage and family counseling and therapy services. Located in Kingsport, Tennessee we serve the Tri-Cities Region of Tennessee and Virginia (Kingsport, Johnson City and Bristol) in the Northeast Tennessee and Southwest Virginia regions of these states. We also serve the people living in Southeastern Kentucky.  Kingsport Counseling Associates, PLLC also now offers online therapy and an Employee Assistance Service for small businesses and companies within the Tri-Cities Region.  Read more...
Nikki Carey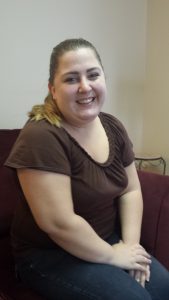 Intake Coordinator
Office Location- *New Office Location* (July 1, 2017)
Contact details:
Main Office Location:
605 Watauga St.
Kingsport, TN 37660
Phone: 844-215-0811
Fax: 888-395-1262
Email: info@kingsportcounseling.com