8 Tips For Controlling Your Anger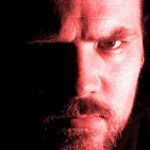 Many of us have watched in horror the recent news events in Albuquerque, NM when "road rage" went terribly wrong.   Tony Torrez shot into a car on I-40 and killed a little girl in an apparent road rage attack.  His anger had gotten out of control in split second. In that tragedy, little 4 year old Lilly Garcia was killed and has raised, again, the epidemic problem that anger out of control causes.
Does anger get the best of you at times?  Hopefully it never gets to this extreme, but could it?
Has anyone ever told you that you should go to an "anger management" class? Or something like, "you just need to get a grip"?
Has anger caused some damage in your relationships and your family?
(Take this anger control quiz)
You are not alone!
One of the things that seem to bring people to therapy, as much as anything, seems to be "anger control issues". All of us at one time or another gets angry about something.  But anger becomes a problem when it affects relationships, causes us to lose control and interferes in much of your life.
So why do people get so angry and out of control?
Unfortunately, there are no simple answers, but in years of experience as a therapist, it seems to be mostly related to people suffering from anxiety, fear and hurt.  Other things that can tend to cause people to have anger problems are depression, grief and stress.
You see anger is a superficial emotion. It's what we see on the surface.  Anger serves a very useful function in that it serves to protect us.   When we are afraid or hurt, anger takes over to keep what we are fearful of or have been hurt by away.  Anger is pretty simply a fight or flight response.
Anger causes a physiological response.  When people become angry their adrenaline levels go up and their limbic system takes over.  We go into fight or flight mode.  And when people become enraged, it is almost as if they blank-out and something else takes over.  They become irrational and sometimes stop at nothing to eliminate what has caused the fear or hurt.
An example of how this works would be if you were walking through the woods and saw a snake.  Your heart rate would most likely go up and you would either run or try to protect yourself from the snake.
For people with anger problems, it is almost like their limbic system is in overdrive.  They have let that part of themselves take over with little awareness of what is happening.  And as mentioned before, nearly always, people with anger problems also have problems with anxiety and even panic.  If the anger is not addressed in a healthy way, it can lead to other more serious health problems.  High blood pressure, depression, headaches and fatigue are all symptoms of anger that is out of control.
Getting control of anger problems takes some time and intentional work.  And when a person is at a point where anger easily takes over, getting professional help is usually the best idea.  Anger management therapy will help a person better understand the anxiety that drives their anger.
Here are some tips to help you get things back on track with your anger control issues:
Become more self-aware of when your anger starts–How would you describe what angry feels like for you? Where do you feel it in your body?  Where do you feel it first?  When you notice that you are starting  to become angry, that is the best time to intervene.  Anger has like a snowball effect.  When it starts it tends to get bigger and builds.  If not stopped, anger has a way of reaching a critical mass headed toward explosion.  Learn how to stop the snowball of anger when it first starts to form.

Learn how to slow things down when you are becoming angry– When a person lets their anger run its course unchecked, they are acting on impulse. When people become angry, their heartrate increases as the adrenaline levels go up. Being able to slow your heartrate by taking deeper than normal breaths has a way of slowing things down some. It also causes you to shift your thoughts from what might be triggering the anger to focusing on your breathing.
Pull yourself out of the situation- As mentioned above, when anger occurs it is at the level of our natural fight or flight instincts. Go with the flight rather than the fight!  Just like when you were a kid and took a time-out.  It is okay to give yourself some emotional and physical distance from the situation. It will always end better by getting out of the situation and prevent people from getting hurt.
Teach yourself mindfulness– This kind of goes along with tip #1. By becoming better aware of what situations and people tend to trigger your anger you can take a more proactive and mindful approach.  The old adage, "an ounce of prevention = a pound of cure".  Get to know yourself well and what your anger triggers are.
Find healthy ways to talk about your anger (vent)- Once the situation that has caused you to be angry passes, find someone to talk to about the situation in order to just vent. By learning to express your emotions in healthy ways prevents acting out in unhealthy ways.  Anger shared in healthy ways = anger being diminished.
Learn to let go- One of the greatest gifts a person can give themselves is learning how to let go or forgive. Hold an grudge only hurts you.  Forgiveness is not a sign of weakness but a true sign of empowerment.  Forgiveness is not something you do for someone else, it is actually something you do for yourself. When we forgive, we empower ourselves.  When we forgive, we no longer let what others have done in the past control who we are now.  Holding a grudge essentially gives power to others.  By letting go and forgiving we free ourselves from the fear and hurt that drives anger.
Learn what drives your anger and address those issues– People with anger control issues nearly always have deeper issues that have caused them to start acting out in inappropriate ways. These deeper issues might be from past trauma, depression, unresolved grief or anxiety issues.  Substance abuse is often a driver for anger problems. It could also be from something physical such as chronic pain or other medical issues.   Seek out professional help in understanding what might drive your anger.  Give yourself permission to not face all this alone!
Take ownership of your emotions– Anytime we blame our anger on others or something else, we have disempowered ourselves. Like was mentioned in #6, when we let go we empower ourselves.  And it is also essential to own your feelings.  Anytime we say, "You make me feel _____" we have given power of our emotions to someone else.  Learn how to take ownership of your own feelings by genuinely saying, "I feel ____".  It is important to remember that a person can only change themselves.  To try and force others to change is simply disempowering and frustrating at best.
Anger management starts with a person's genuine desire to change and take a closer look at themselves.   By understanding what drives your anger and taking ownership of your own emotion control, a person can truly control their anger.  One of the best ways to gain control is to begin the therapeutic process of individual therapy.  By meeting with a therapist and having a confidential conversation about what drives and causes your anger, you can gain a new perspective.   Change is sometimes difficult.  One of the things I always tell clients to think about is, that if a person keeps doing something the same way, they will get the same results.  In order to have different outcomes, they need to approach things in a different way.   Life changes are simply approaching things in a new and different way.  It is possible to create change in your life!
Blog post by- L. Gordon Brewer, Jr., MEd., LMFT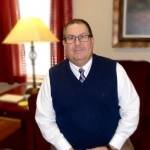 Suggested reading for anger management: