Kingsport Counseling Associates, PLLC is a group of dedicated professional therapists and counselors here to help you in working through the struggles and difficult times of your life.  All of our therapists and counselors adhere to the highest professional and ethical standards of their professions.
Crysta Dunkerly, LCSW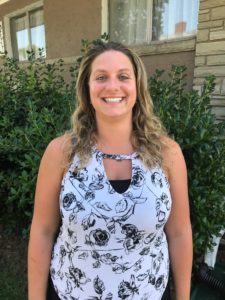 I am a Licensed Clinical Social Worker and I believe in focusing on the whole system that surrounds an issue. I have a toolbox full of an eclectic assortment of interventions such as CBT, DBT, 12-step, Mindfulness-based Cognitive Therapy, Behavioral Activation, Relationship counseling and much more. Your comfort is my biggest priority. If you do not feel safe sharing,  then the change process can never even begin. To ensure a comfortable environment for growth I offer several online counseling options.
Kayla Pennington Tapia, MA
Kayla is in a recent graduate of  East Tennessee State University Counseling Program with a concentration in couples and family therapy. Kayla is currently accepting new clients and seeking licensure. She works under the supervision of our licensed staff.  She is Kayla works with both individuals and couples. "Through sharing our experiences, thoughts, beliefs, and fears with another person, we can gain a greater perspective and awareness...I will place an emphasis on emotional exploration, as I believe all emotions serve a purpose – to motivate us, to guide us, and to alert us that something just isn't right."r
Melanie DeWerff, LPC/MHSP
Melanie (Mel) is a Licensed Professional Counseling and received her master's degree from Austin Peay State University.  Mel also serves in the Army National Guard as an avionics specialist.  Mel has extensive experience working with adults and children in both agency and private settings.
"It is my goal and passion to is to help you live a life with peace and joy. Not just the stuff you read about, but a genuine peace that only comes from within. No matter where you come from or where you have been, I welcome you. A warm environment will be found as you share your heart's burdens. I utilize creativity and work from an eclectic approach to personalize your treatment objective. Everyone has the ability to heal, it is my goal to walk with you on your journey to freedom."
L. Gordon Brewer, Jr., MEd, LMFT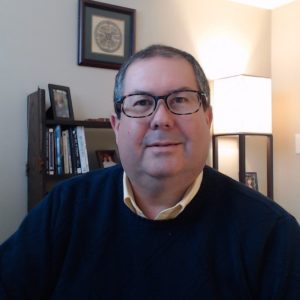 Gordon specializes in working with couples and individuals who are experiencing conflict in their relationships, men with sexual and pornography addictions, anxiety and depression, grief, and loss issues.  Gordon has been a therapist/counselor for the past 15 years and has worked in the human services field for the majority of his career.  Gordon is the founder of Kingsport Counseling Associates, PLLC and a Licensed Marital and Family Therapist and Clinical Fellow with an Approved Supervisor designation of the American Association for Marriage and Family Therapy (AAMFT).