**Taking New Clients 1/2/18**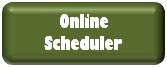 Ben Taylor, LPC-MHSP believes that counseling can be beneficial for everyone, not just individuals experiencing significant mental illness. We all face challenges and stressors in our day-to-day lives. Therapy allows a space to work out our concerns and frustrations so that we can live a more healthy life. Counseling should be easy to begin, effective, and comfortable. Ben strives to provide a counseling experience that feels natural, energetic, and honest.
Ben works with individuals and families with a wide variety of concerns. He specializes in working with those experiencing anxiety, depression, and relationship difficulties. He guides these individuals to find their strengths and begin using these strengths to take back control of their lives. Ben also works with individuals experiencing social phobia, family conflict, stress, anger, OCD, trauma, and other concerns.
Ben has a Master's of Science in Counseling from MIlligan College. He has extensive experience helping adolescents and families achieve their goals. Because of his work as a therapist in a local high school, Ben has a unique understanding of the stressors students face in the school as well as how to communicate with school staff to meet the needs of students. He is a Licensed Professional Counselor (LPC-MHSP) in Tennessee. He utilizes a variety of treatment modalities including Cognitive Behavior Therapy and Solution-Focused Therapy. Every session is adapted to meet the specific needs of the client.
Ben is native of East Tennessee. In his free time, Ben enjoys spending time with his wife and daughter, hiking, fly-fishing, and exploring the outdoors.
To schedule an appointment with Ben:
Phone: 423-491-5822
Email: btaylor@kingsportcounseling.com
Ben's Website: summitcounselingtn.com