MFT Supervision for Licensure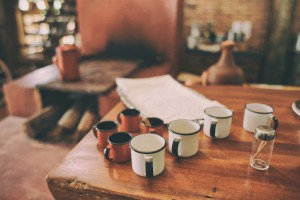 L. Gordon Brewer, Jr., MEd, LMFT has been a Licensed Marital and Family Therapist in the State of Tennessee since 2006. He is an AAMFT Approved Supervisor.   Gordon has worked both in the community mental health setting along with his private practice work.  He has supervised numerous people during his career and focuses on helping people prepare clinically for becoming licensed as marital and family therapists.
Supervision is available remotely using video conferencing ("Skype") which is allowed by under the current AAMFT Code of Ethics.  All supervision is done in accordance with the AAMFT Code of Ethics in both individual and group formats.
As well as helping you prepare to be an excellent clinician, Gordon will help you prepare for the business of therapy and prepare to become a well-rounded professional.  Gordon will help you meet the clinical supervision requirements  for MFT licensure in the State of Tennessee according to the AAMFT Supervision Standards. 
Contact Gordon for an interview to be considered for supervision.  
Email: lgordonbrewer@kingsportcounseling.com
"AAMFT Approved Supervisors are dedicated professionals who have obtained the educational, experiential and supervisory training required for the competent supervision of marriage and family therapists and trainees. Those who have earned the designation serve as mentors who support and nurture their supervisees' strengths and resources, and provide a learning environment that ensures thorough marriage and family therapy (MFT) training and education.
AAMFT Approved Supervisors have a breadth and depth of MFT clinical and supervisory experience, and they stay involved in the professional MFT community. They are committed to refining their clinical and supervisory skills, and they participate in ongoing professional development through their affiliation with the AAMFT. 
Approved Supervisors work from a systemic orientation, using a variety of MFT theoretical approaches in their practice. Their supervision is guided by the Responsibilities and Guidelines for AAMFT Approved Supervisors, set forth in the Approved Supervisor Handbook, January 2014 and the Code of Ethics."  (Source: https://www.aamft.org/iMIS15/AAMFT/Content/Supervision/AS_Designation.aspx)