Approved Supervisor Designation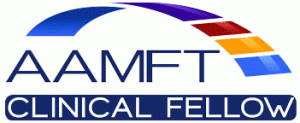 "AAMFT Approved Supervisors are dedicated professionals who have obtained the educational, experiential and supervisory training required for the competent supervision of marriage and family therapists and trainees. Those who have earned the designation serve as mentors who support and nurture their supervisees' strengths and resources, and provide a learning environment that ensures thorough marriage and family therapy (MFT) training and education.
AAMFT Approved Supervisors have a breadth and depth of MFT clinical and supervisory experience, and they stay involved in the professional MFT community. They are committed to refining their clinical and supervisory skills, and they participate in ongoing professional development through their affiliation with the AAMFT.
Please feel free to contact us with your questions
Schedule an appointment online…