COVID-19 NOTICE:
Beginning Monday, July 27th, we will be going back to having ONLY online counseling and therapy sessions unless there are circumstances that prevent this.
We know that each situation is different and that some of our clients might not have the ability to meet online for various reasons.  Please talk with your therapist about this and they will discuss other options with you.
Here are the guidelines we will follow when seeing people in the office:
PLEASE WAIT IN YOUR CAR.  Your therapist will call or text you when they are ready to see you and meet you at the door. We will not permit people to wait in the lobby during this season. Please do not show to your appointment more than 5-10 minutes early to reduce your wait time in your vehicle. 

We are requesting that you wear a face-covering/mask when you come into the building.  You will be able to remove the mask when we start the session.

We will provide hand sanitizer and masks should you need them.

IF YOU DO NOT FEEL WELL OR HAVE BEEN SICK, DO NOT COME TO THE OFFICE! We will meet with you by video conferencing.
Your health and safety is our primary concern.  As was mentioned, if you would prefer to meet online, that option is still there for you.  Your therapist will provide you with the links and instructions for meeting online as we have been doing.
If you are meeting with your therapist online, you will still meet at your regularly scheduled time online using a video link that will be sent to you by your therapist. (Access your therapist's virtual waiting room here)  Although not quite the same as meeting in person, you can still have effective and meaningful meetings using this method.
Warm regards,
Kingsport Counseling Associates, PLLC
---
Main Office Location:  605 Watauga Street, Kingsport, TN  37660
Bringing meaningful change into people's lives…
Everyone has times in their life when it is difficult to work through things on your own. The death of a loved one, relationship issues, stress, depression, anxiety, trauma and life transitions are a few of the common experiences that affect many people at different times in their lives. Many times, we need someone to help us sort through these changes in our lives. Change is difficult. But by having someone to walk us through the process of change and challenge us to approach our problems differently, we can grow, succeed and be happy.
Kingsport Counseling Associates, PLLC is a group of providers for individual, marriage and family counseling and therapy services. Located in Kingsport, Tennessee we serve the Tri-Cities Region of Tennessee and Virginia (Kingsport, Johnson City and Bristol) in the Northeast Tennessee and Southwest Virginia regions of these states. We also serve the people living in Southeastern Kentucky.  Kingsport Counseling Associates, PLLC also now offers online therapy and an Employee Assistance Service for small businesses and companies within the Tri-Cities Region.  Read more...
---
Interested in joining our staff? We are seeking licensed therapists to join our team.  Find out more here...
Debra K. Akins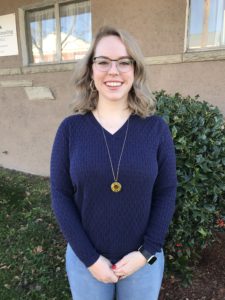 Intake Coordinator
---
About Insurance and Medicare:  Please check with your insurance provider to about your benefits for therapy and counseling services. We are currently NOT a Medicare provider. We do however offer a sliding scale payment option for those people that are out-of-network or using Medicare. More information on payment options and insurance can be found >>here<<.
Contact details:
Main Office Location:
605 Watauga St.
Kingsport, TN 37660
Phone: 844-215-0811
Fax: 888-395-1262
Email: info@kingsportcounseling.com