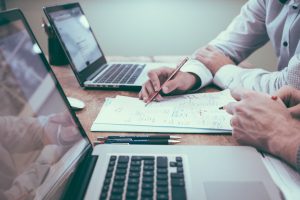 Kingsport Counseling Associates, PLLC is seeking two fully licensed therapists (LMFT, LPC, LCSW, Psychologist, etc.) to join an expanding private practice in Kingsport, TN/Tri-Cities in Northeast Tennessee.  Counselors/therapist should have a high desire and to help and work in the field.
Therapists interested in this opportunity should be motivated to grow their own clientele base and practice independently as a contracted Counseling Associate.  Therapists must be willing to participate on insurance panels and also accept private pay clients.  Also, persons applying need to be willing to help in growing the practice by having a bit of an entrepreneurial spirit and a willingness to truly learn about private practice work.
To interview for this opportunity please send resumes or inquiries to L. Gordon Brewer, Jr, MEd., LMFT; Email: lgordonbrewer@kingsportcounseling.com or call 423-571-7423.
Kingsport Counseling Associates, PLLC is a group of independent therapists providing individual, couples and family therapy services.   www.kingsportcounseling.com